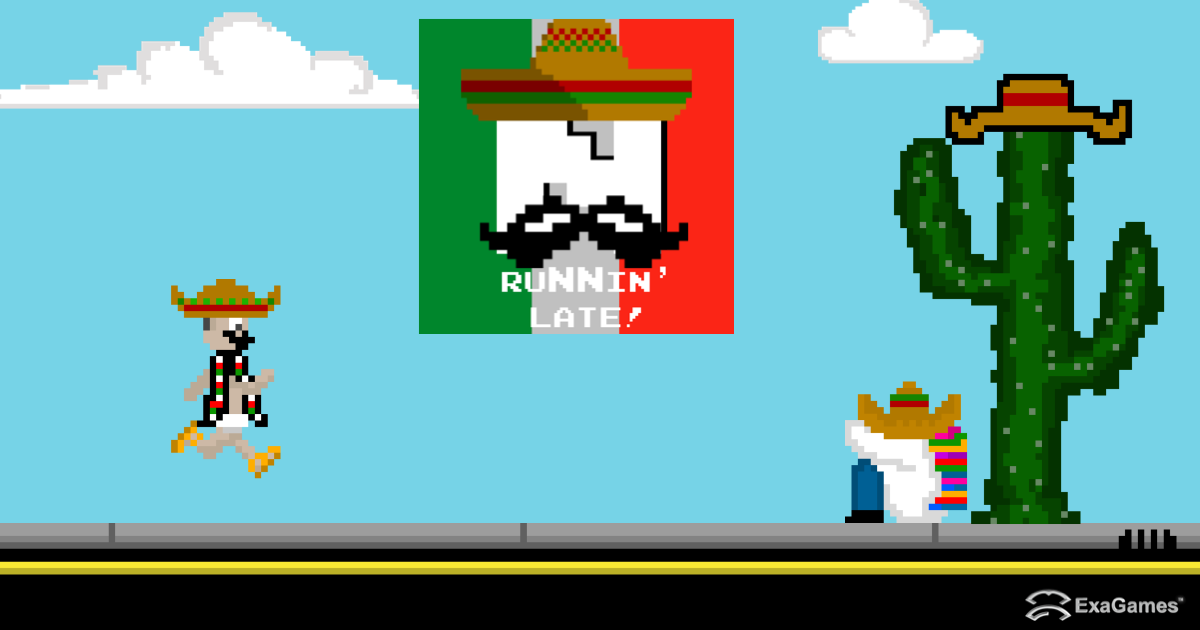 Starting today and only during September, collect sombreros, huaraches, ponchos and moustaches in Runnin' Late in Mexico! edition.
Get on time with your Adelita in these 30 new levels we have prepared for you. A different level every day!
#DontBeLate Play it now while it's available, and don't forget to shout out loud: ¡Viva México!