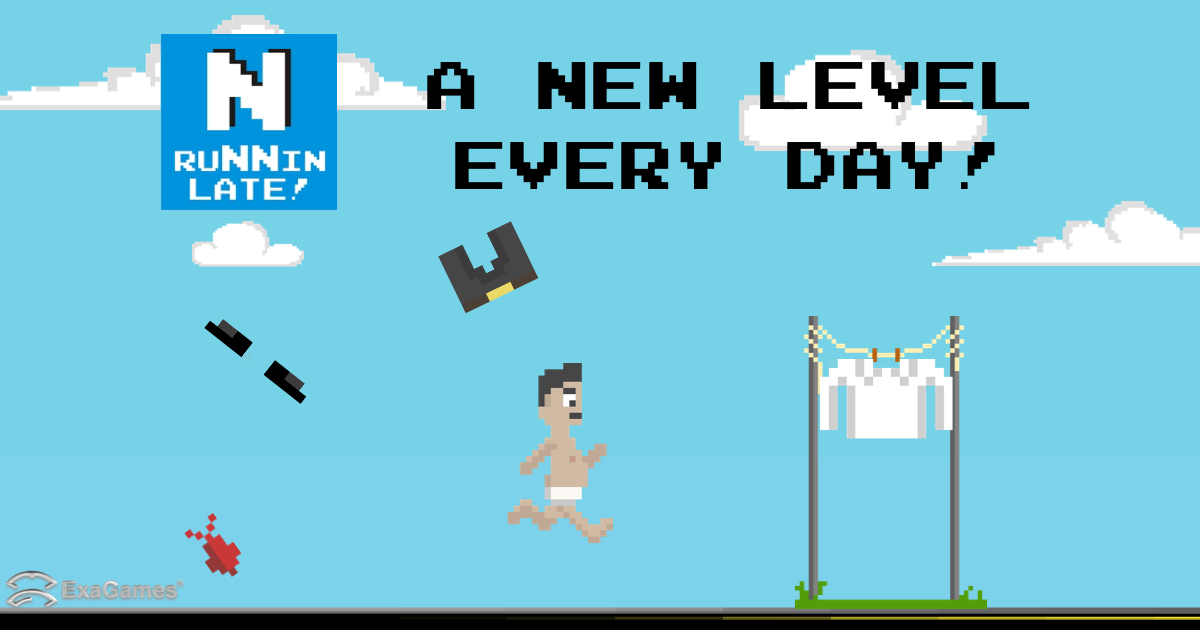 From now on, you can play a different Runnin' Late! level every day!
Each day at 00:00 UTC we'll be publishing a new level.
This is currently exclusive for the web version of the game, but we'll soon publish an update for Android and iOS also.
Today's level is already here! Can you get in time to your date without missing any clothes?