Runnin' Late! v2.0 meets the web!
---
Just a couple of days ago, we announced the release of Runnin' Late! v2.0 for mobile devices on App Store and Google Play.
Today, we're pleased to announce that this new version is now also available on itch to play online.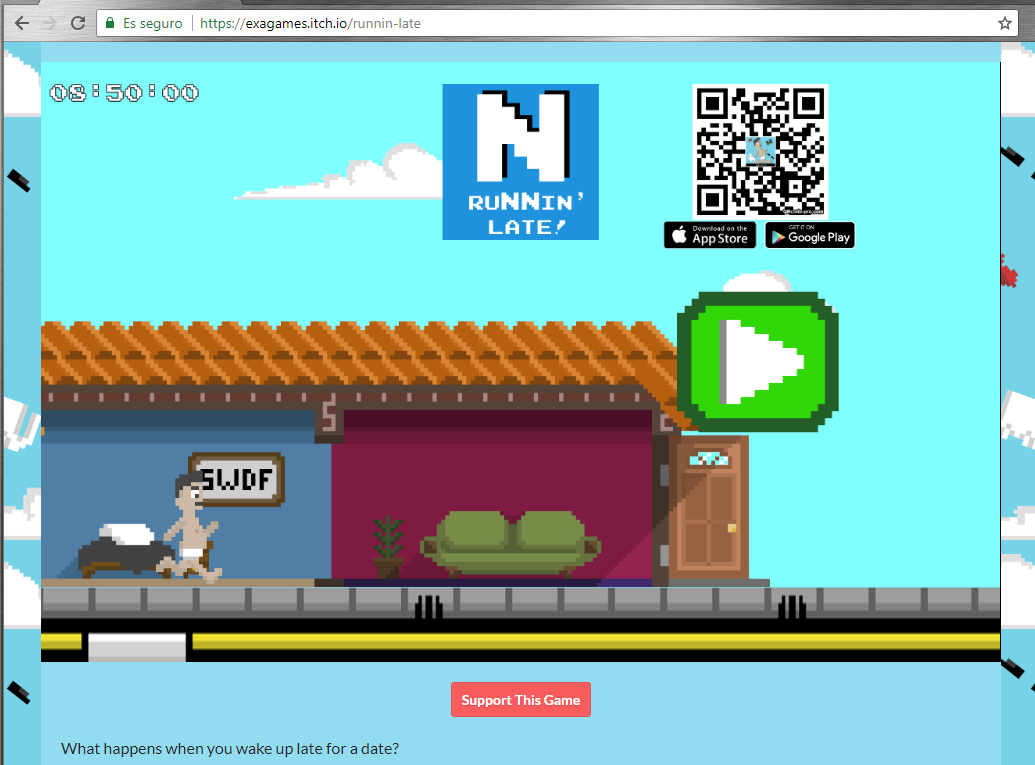 All improvements and fixes from the mobile versions have been included on itch. The web version has only one demo level, but the good news is that you can play it directly on your favorite browser without downloading anything, even from your mobile!
We take this opportunity to remind you that the Early Access Pass is available on the game page for only two bucks. This pass will give you permanent access to the latest versions of Runnin' Late! before they're released on the stores.